What Movies are suitable for Kids and Teens
Movie reviews for Moms, from a Mom of three, and a movie fanatic.
Ah, the movies. There's nothing like them. But let's face it: they don't make them like they used to. The action is more real, the stories more intense, and the ratings more relaxed. So you need a critic to tell you not only if a movie is good, but good for your family. That's where I come in. I'm Box Office Mom.  I'm your behind-the-scenes ticket to family friendly movies and parent movie reviews.


 What makes Box Office Mom different from other movie critics?
I review movies to see if they're appropriate for kids, and if kids will like them.
I tell parents what they want to know about profanity, sexual content, violent content, and drug and alcohol content.
Movies are subjective. The Box Office Mom website allows parents to make an informed decision about what is appropriate for their children, pre-teens and teenagers.
Now Playing in Theaters...
Winchester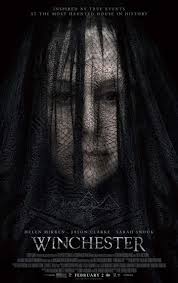 Rating: 2.5 out of 5 popcorn buckets
Release Date: February 2, 2018
MPAA Rating: PG13
Best Age Group: 13+
Sexual Content: Mild
Violent/Disturbing Content: Excessive
Crude or Profane Language: Mild
Drug and Alcohol Content: Moderate
Will Kids Like It? Yes
Maze Runner: The Death Cure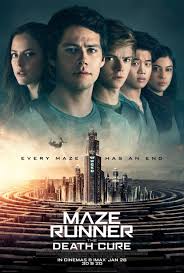 Rating: 3 out of 5 popcorn buckets
Release Date: January 26, 2018
MPAA Rating: PG13
Best Age Group: 15+
Sexual Content: Mild
Violent/Disturbing Content: Excessive
Crude or Profane Language: Excessive
Drug and Alcohol Content: Mild
Will Kids Like It? Yes
The Commuter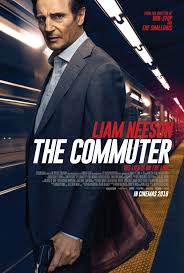 Rating: 3 out of 5 popcorn buckets
Release Date: January 11, 2018
MPAA Rating: PG13
Best Age Group: 13+
Sexual Content: Mild
Violent/Disturbing Content: Excessive
Crude or Profane Language: Excessive
Drug and Alcohol Content: Mild
Will Kids Like It? Yes
Paddington 2

Rating: 4.5 out of 5 popcorn buckets
Release Date: January 12, 2018
MPAA Rating: PG
Best Age Group: 5+
Sexual Content: None
Violent/Disturbing Content: Moderate
Crude or Profane Language: Mild
Drug and Alcohol Content: Mild
Will Kids Like It? Yes
Jumanji: Welcome to the Jungle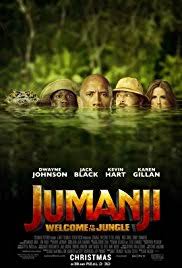 Rating: 3.5 out of 5 popcorn buckets
Release Date: December 20, 2017
MPAA Rating: PG13
Best Age Group: 10+
Sexual Content: Moderate
Violent/Disturbing Content: Moderate
Crude or Profane Language: Moderate
Drug and Alcohol Content: Mild
Will Kids Like It? Yes
Star Wars: Episode VIII: The Last Jedi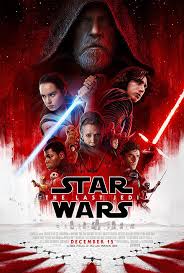 Rating: 4 out of 5 popcorn buckets
Release Date: December 15, 2017
MPAA Rating: PG13
Best Age Group: 10+
Sexual Content: Mild
Violent/Disturbing Content: Excessive
Crude or Profane Language: Mild
Drug and Alcohol Content: Mild
Will Teens Like It? Yes
Coco

Rating: 4 and 1/2 out of 5 popcorn buckets
Release Date: December 1, 2017
MPAA Rating: PG
Best Age Group: 5+
Sexual Content: Mild
Violent/Disturbing Content: Moderate
Crude or Profane Language: Mild
Drug and Alcohol Content: Mild
Will Teens Like It? Yes
Justice League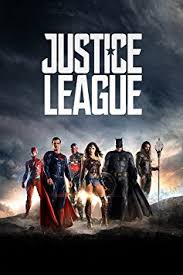 Rating: 3 and 1/2 out of 5 popcorn buckets
Release Date: November 17, 2017
MPAA Rating: PG13
Best Age Group: 11+
Sexual Content: Mild
Violent/Disturbing Content: Excessive
Crude or Profane Language: Moderate
Drug and Alcohol Content: Mild
Will Teens Like It? Yes
Thor: Ragnarok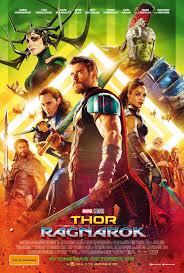 Rating: 3 out of 5 popcorn buckets
Release Date: November 3, 2017
MPAA Rating: PG13
Best Age Group: 11+
Sexual Content: Mild
Violent/Disturbing Content: Excessive
Crude or Profane Language: Moderate
Drug and Alcohol Content: Moderate
Will Teens Like It? Yes
Daddy's Home 2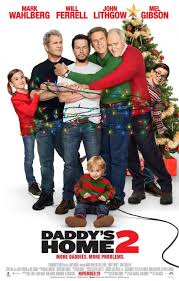 Rating: 3 and 1/2 out of 5 popcorn buckets
Release Date: November 10, 2017
MPAA Rating: PG13
Best Age Group: 13+
Sexual Content: Mild
Violent/Disturbing Content: Mild
Crude or Profane Language: Moderate
Drug and Alcohol Content: Moderate
Will Teens Like It? Yes