Patriots Day-Teen Movie Review
"Boston Strong," is a phrase that arose after the Boston Marathon bombing, and a phrase that will be remembered forever.  April 15, 2013 the city of Boston was busy! It was a beautiful spring day; the celebration of Patriots Day, the Red Sox had a home game, and it was the day of the Boston Marathon. There were thousands of runners competing and getting ready to face the challenging Massachusetts terrain, while the streets were filled with spectators cheering them on. It started out to be a perfect day, and then things dramatically changed. Two Chechen brothers slipped into the gregarious crowd of fans and planted two homemade bombs: killing 3 people (including an 8 year-old boy) and injuring 264 others. After the attack police Sgt. Tommy Saunders (Mark Wahlberg), FBI Special Agent Richard DesLauriers (Kevin Bacon) and Commissioner Ed Davis (John Goodman) join forces to track down the terrorists before they caused more harm, and bring them to justice!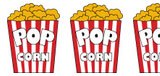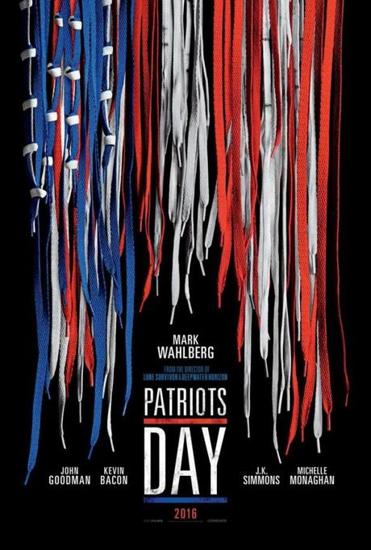 Rating: 2 and 1/2 out of 5 popcorn buckets
Release Date: January 13, 2017
MPAA Rating:  R
Best Age Group: 17+
Sexual Content: Mild
Violent/Disturbing Content: Excessive
Crude or Profane Language: Excessive
Drug and Alcohol Content: Moderate
Will Teens Like It? Yes
Talking Points:
Sexual Content: Mild
A character says, "I'm a fornicator."
We see a married couple in bed together. He's shirtless and she's wearing panties and a tank top.
Violent Content: Excessive
We see the horrific attack. We see a dismembered foot and ankle covered in blood.
The dead victims are shown covering the ground.
We see the terrorist shoot a police officer.
Characters are shot and killed.
Crude and Profane Language: Excessive
We hear the f-word numerous times throughout the film. We also hear "h—," "a- -" and "d—n."
Drug and Alcohol Content: Moderate

Characters are shown drinking alcohol and smoking cigarettes.
One guy smokes hash from a bong.
Will Teens Like It? Yes
Overall this is an intense and heart-wrenching drama based on a true story.  Parents need to be aware of the disturbing and violent content.